Spoooky Halloween TBR!
October 29, 2015
Heellllooooooooooooooooo
I'm a ghoooooooooooooossssssssssssssssssttttttttttttttttttttttttttttt
Not really! (I bet you were really scared though)
With Halloween just days away, I wanted to share with you some of the spooky things I will be reading this week. I've never really been into horror or Halloween, but I noticed some of these books and they have really captivating me. I was also given the chance to read Monsterland by Michael Phillip Cash this Halloween, which has really gotten me into the spooookkkyy spirit. A review of that to come soon!
So these three books are what I am going to be reading this Halloweeeeennnnnnnnnnn.
The book that inspired it all! (I.E. the whole blog post)
Welcome to Monsterland – the scariest place on Earth. All guests can interact with real vampires in Vampire Village, be chased by an actual werewolf on the River Run, and walk among the dead in Zombieville.
Wyatt Baldwin, a high school student and life-long movie buff is staring bleakly at a future of flipping burgers. Due to a fortuitous circumstance, Wyatt and his friends are invited to the star-studded opening of Monsterland. In a theme park full of real vampires, werewolves and zombies, what could possibly go wrong?
I feel like the only person who found this pretty creepy when I read it. I thought it was a really good classic though.
In this harrowing tale of good and evil, the mild-mannered Dr. Jekyll develops a potion that unleashes his secret, inner persona—the loathsome, twisted Mr. Hyde.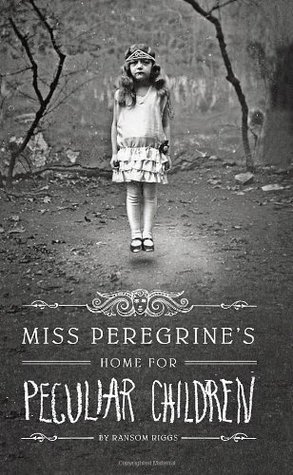 I can't believe that I still haven't read this! it is meant to be an amazing book, but I haven't yet tried it :(
A mysterious island. An abandoned orphanage. A strange collection of curious photographs.
A horrific family tragedy sets sixteen-year-old Jacob journeying to a remote island off the coast of Wales, where he discovers the crumbling ruins of Miss Peregrine's Home for Peculiar Children. As Jacob explores its abandoned bedrooms and hallways, it becomes clear that the children were more than just peculiar. They may have been dangerous. They may have been quarantined on a deserted island for good reason. And somehow—impossible though it seems—they may still be alive.
A spine-tingling fantasy illustrated with haunting vintage photography, Miss Peregrine's Home for Peculiar Children will delight adults, teens, and anyone who relishes an adventure in the shadows.
Have a great Halloween! If you want to find me, I will be rocking back and forth under my bedsheets, probably trying to text my mum. :)